Sober Living
Transitioning from Treatment to a Life in Recovery
Perspectives Sober Living was created to provide a home-like safe environment for individuals who are in recovery. Clients leaving treatment, now have a safe, clean, healthy environment where they can learn how to use the tools of recovery in day-to-day living at our Ocala sober living homes.
Some folks need a safe, drug-free place to live in while they make the transition back in to the community as healthy, dignified person. We offer structure and accountability in a friendly and pleasant living and learning environment. Recovery from alcohol and drug dependence is not just about staying away from a drink or a drug, it is about learning to live a healthy and fruitful life. We help those in recovery discover and develop their skills, talents, and guide them on the path towards a deeply fulfilling and meaningful existence.
Integrated Treatment and Sober Living
These are not half-way houses. Our sober living program incorporates integrated treatment modalities to support all aspects of early recovery. Clients receive gradually changing levels and modalities of services over their six-month stay. They will slowly assimilate back to school or the workforce while transitioning through the often-difficult period of early recovery. This is a model that exponentially increases the likelihood of a meaningful, happy, and long-term recovery from the disease of addiction.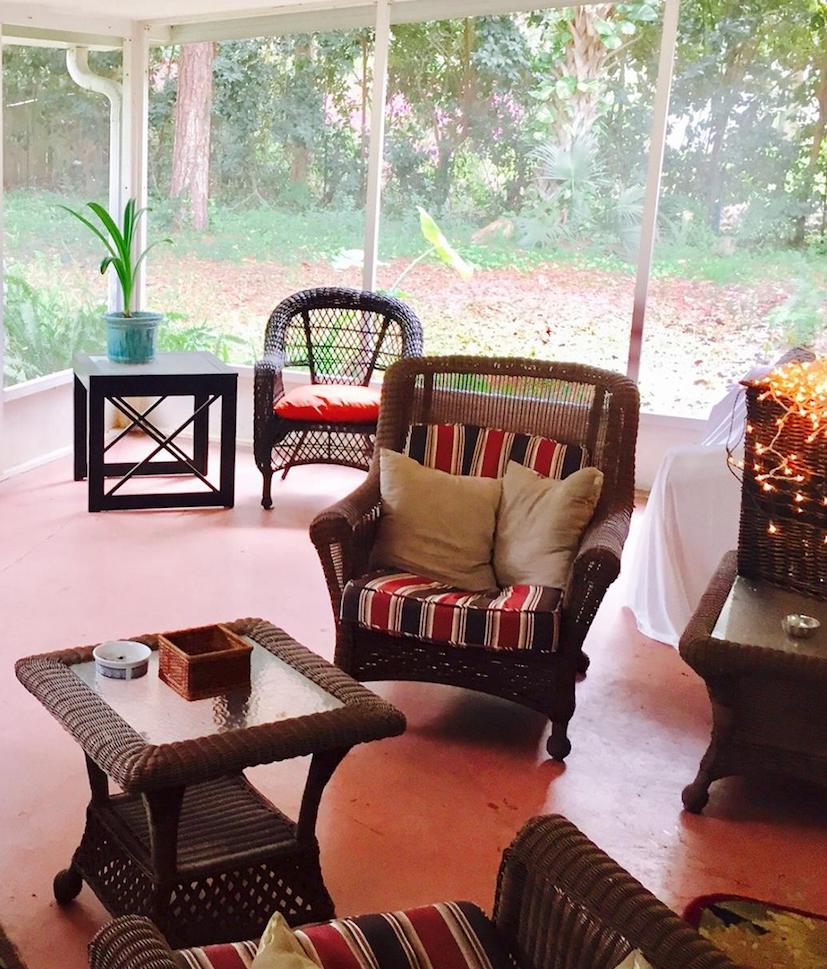 Clinical Life Coaching Groups
Daily life coaching groups with our State Certified Addiction Professionals, Monday through Friday.
Individual Life Coaching
Weekly appointments with State Certified Addiction Professionals to help clients find purpose and meaning in recovery.
12 Step Guidance
Monitoring and guidance from our professional staff to ensure healthy mentorship and support within the recovery community.
Open Communication
Open communication with family and significant others to help support the client and family through the process of early recovery.
Random Drug Screens
Assisting clients with accountability and support, we provide random drug screens to help with transparency.
Gym Membership
Physical activity is strongly encouraged and expected, with a gym membership included in program fees.
Central Location
Steps away from major county park and 12 step meetings in a safe, middle-class residential neighborhood.
Outdoor Recreation Adventures
Every three months, sober living residents and staff take a recreation trip to the mountains or sea.
Men & Women's Sober Living
Our sober living homes, located in Ocala and Gainesville, Florida provide separate housing and support programs for men and women, as they begin their journey to long-term recovery from substance abuse.
Integrated Services
Within our program, we incorporate a variety of treatment modalities which collaboratively address the many factors that contribute to addiction. Our sober living services are catered to the individual, which exponentially increases awareness of a meaningful, happy, and long-term recovery from the disease of addiction.
Crisis Intervention
We bring families together to assist their loved one in getting the treatment they so desperately need.
Sober Life Coaching
Our professional team makes a profound difference in getting you on the right path and reaching your life goals.
Case Management
Client focused strategies and resources designed to address individual care needs, goals, and daily life success.
Relational Support
Designed to rebuild relationships, address codependency, and decrease anxiety.
Psychiatry
Evaluation and medication assistance to support clients  through the changes associated with early recovery.
Outdoor Adventures
Every three months we take all sober living residents on an outdoor adventure to the mountains or beach.
Trauma Healing
Support and guidance working through unresolved trauma to improve relapse prevention and a thriving life in recovery.
Nutrition & Fitness
Nutrition counseling, meal planning and physical activity are important components to establishing healthy living.
ADMISSIONS
Call today and we'll tell you just how easy and affordable that first step in recovery can be.
At Perspectives, our goal is to make treatment available for those in need of substance abuse rehabilitation services.  We work with Medicaid, Medicaid HMO's, private and commercial insurance policies to assist our clients in receiving the treatment they so desperately need. If you do not have insurance, please reach out to us and our staff will help you understand the various options for treatment. The admission process is simple, give us a call and someone from our program will be ready to assist you.
MOST INSURANCE PLANS ACCEPTED:

We can help you or a loved one stop the vicious cycle of addiction right now.